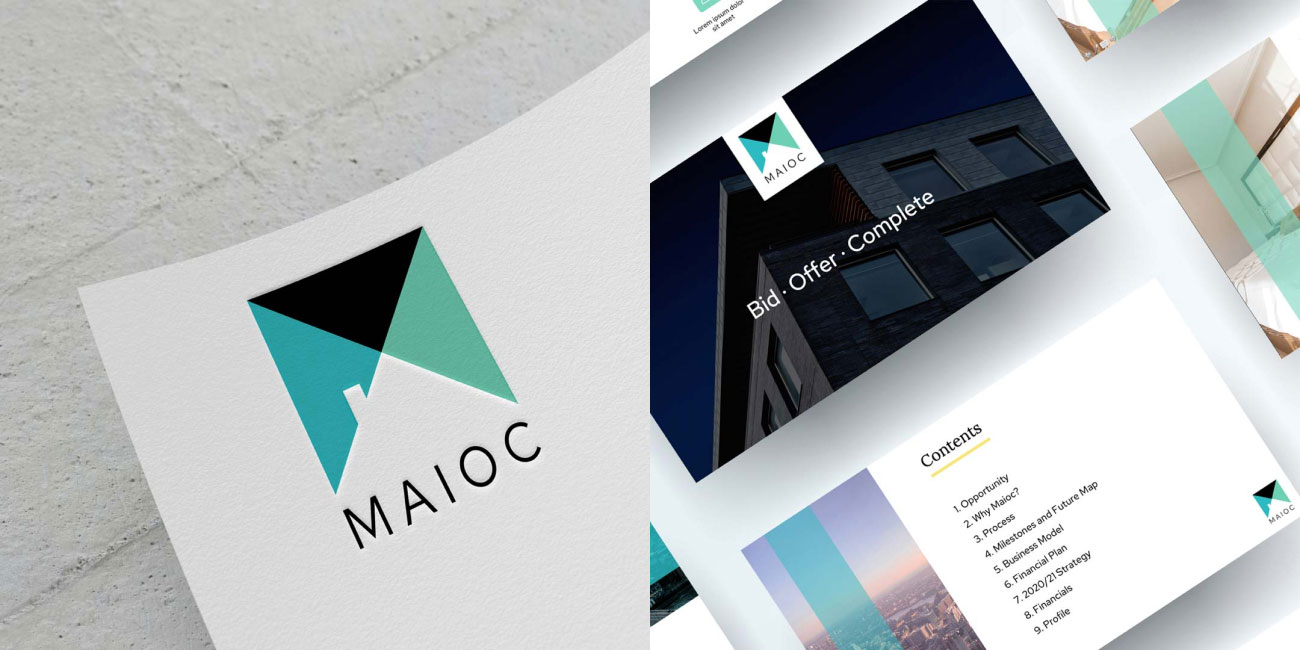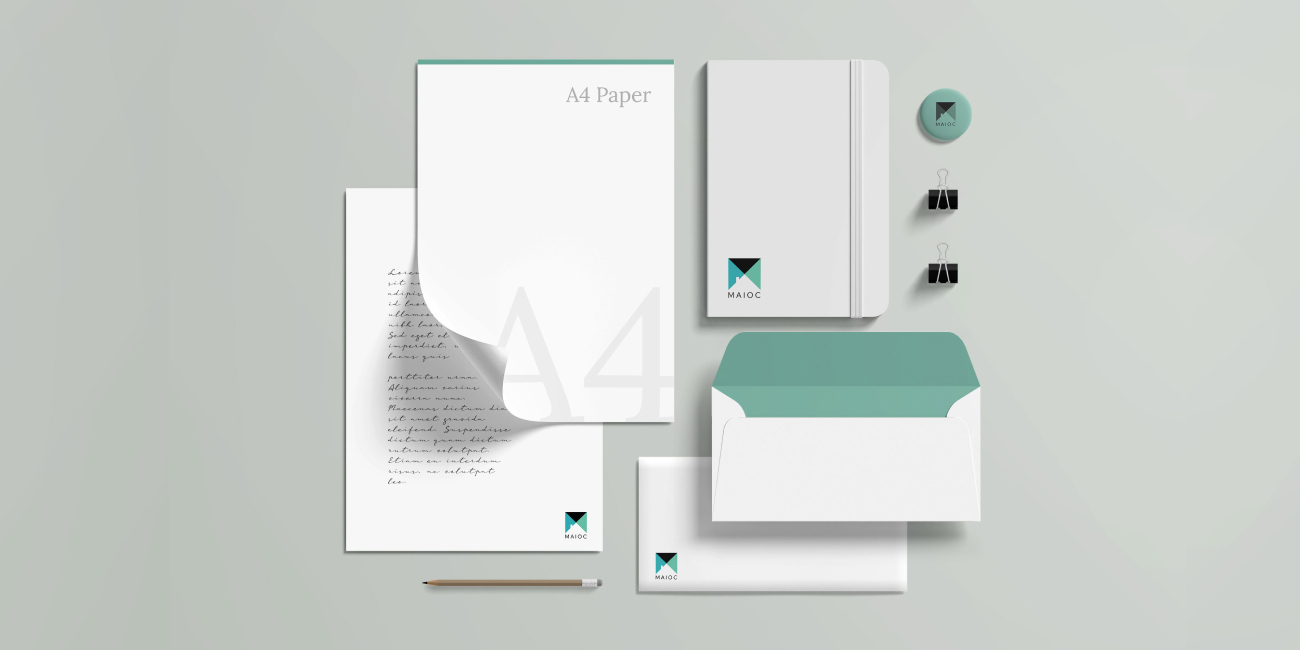 Maioc
Maioc is a small business based in the property sector. My goal was to come up with the logo design and brand identity.
The brief from the client was to create a contemporary logo, as well as a presentation deck and the overall look and feel of the brand.
The meaning behind the name 'Maioc' is how you would say 'buy or sell houses' in Cantonese pronunciation. I wanted to incorporate the house structure in the logo because of this. The colour palette chosen represents growth, beginnings, communication and happiness. I thought this was fitting to the brand values. I used a mixture of serif and sans-serif fonts to highlight the contemporary yet traditional aspect of the property sector.
The response from the client was very positive, they were very happy at how the logo represented their company in a simple way and exhibited a natural and modern feel. It has also been well received by potential clients also.
CATEGORY
Logo Design, Branding