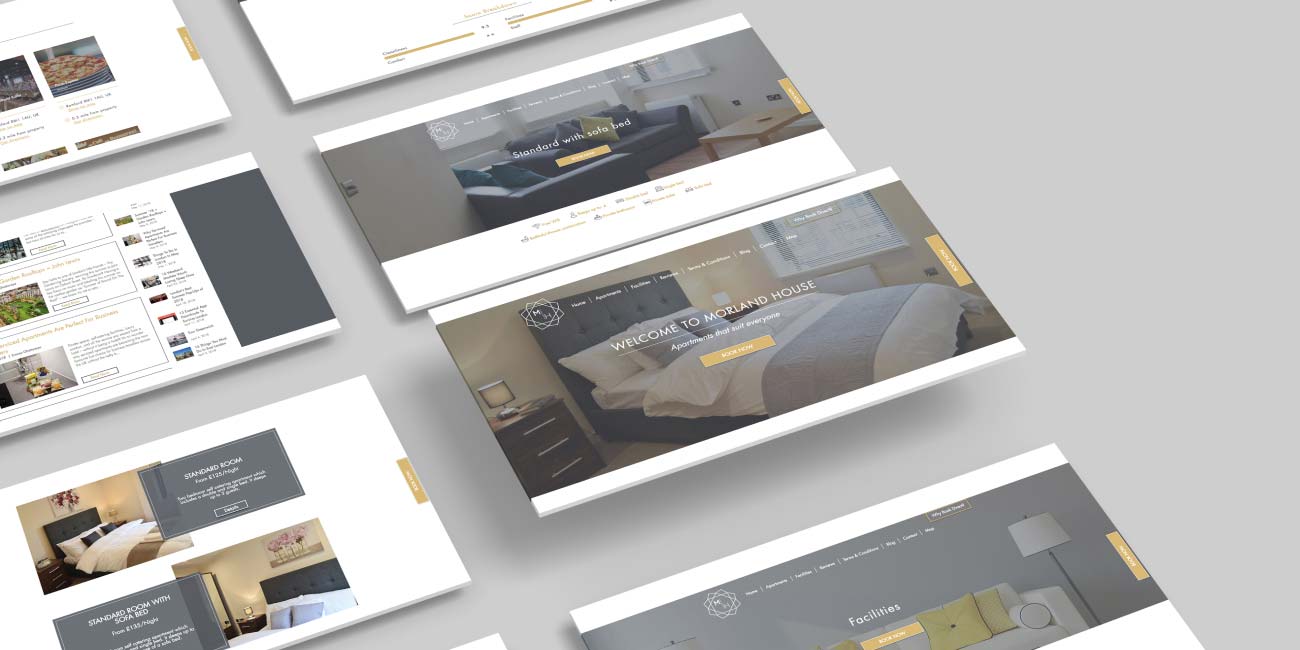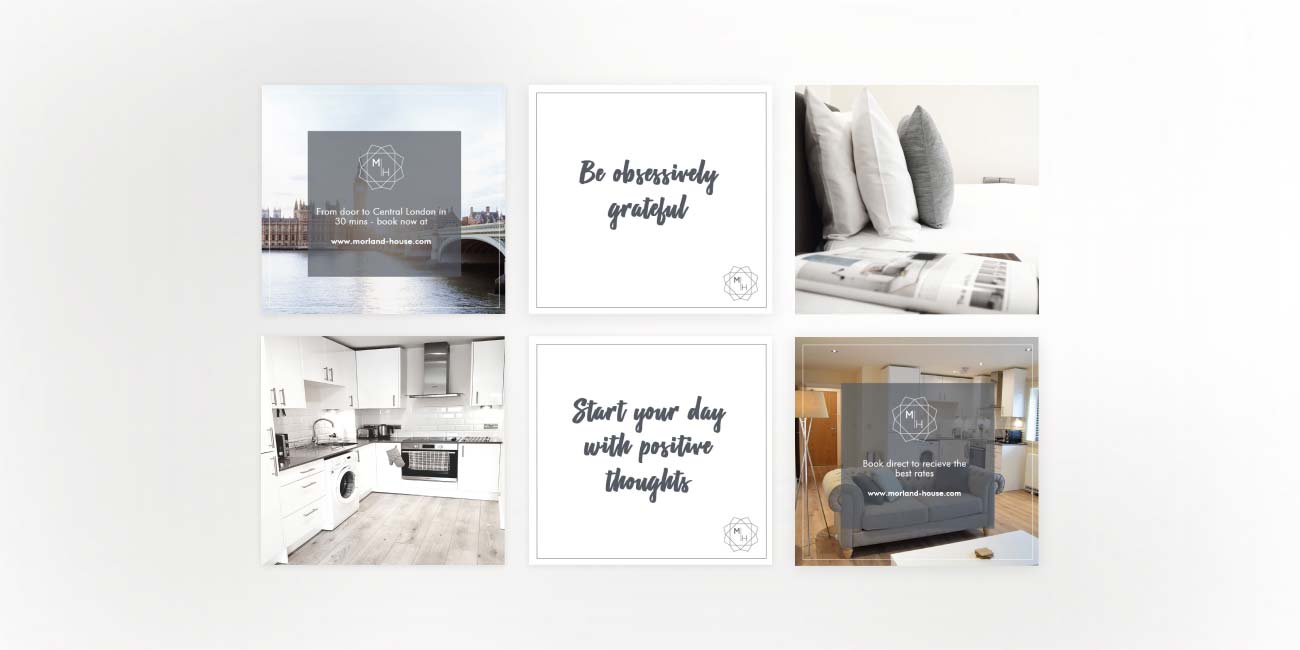 Morland House Apartments
Morland House Apartments provide serviced accommodation in Greater London. My goal was to come up with the web design and brand identity.
The client wanted a modern and simple design style for the brand. I used a light sans serif font and neutral colours to represent this. The grey colour used demonstrates sophistication and reliability which is key for customers. The use of white space represents the cleanliness of the apartments. I included a lot of lifestyle imagery throughout the brand and took some of the images of the apartments myself.
As well as designing the website, I created various marketing materials from vouchers, leaflets to social media designs.The response from the client and customers were very positive. They thought the website was easy to navigate and had lots of useful information to aid them on arrival. The social media designs bought a lot of awareness to the accommodation and helped build potential business partnerships.
CLIENT
Morland House Apartments
CATEGORY
Web Design, Marketing, Print