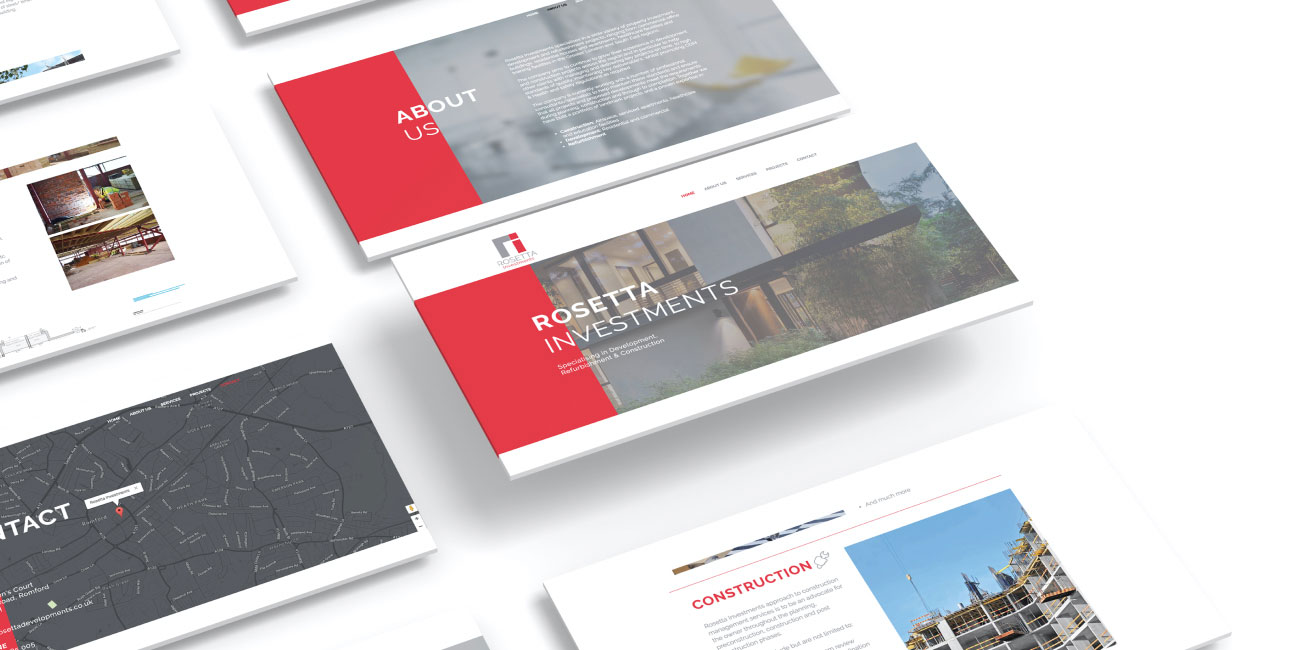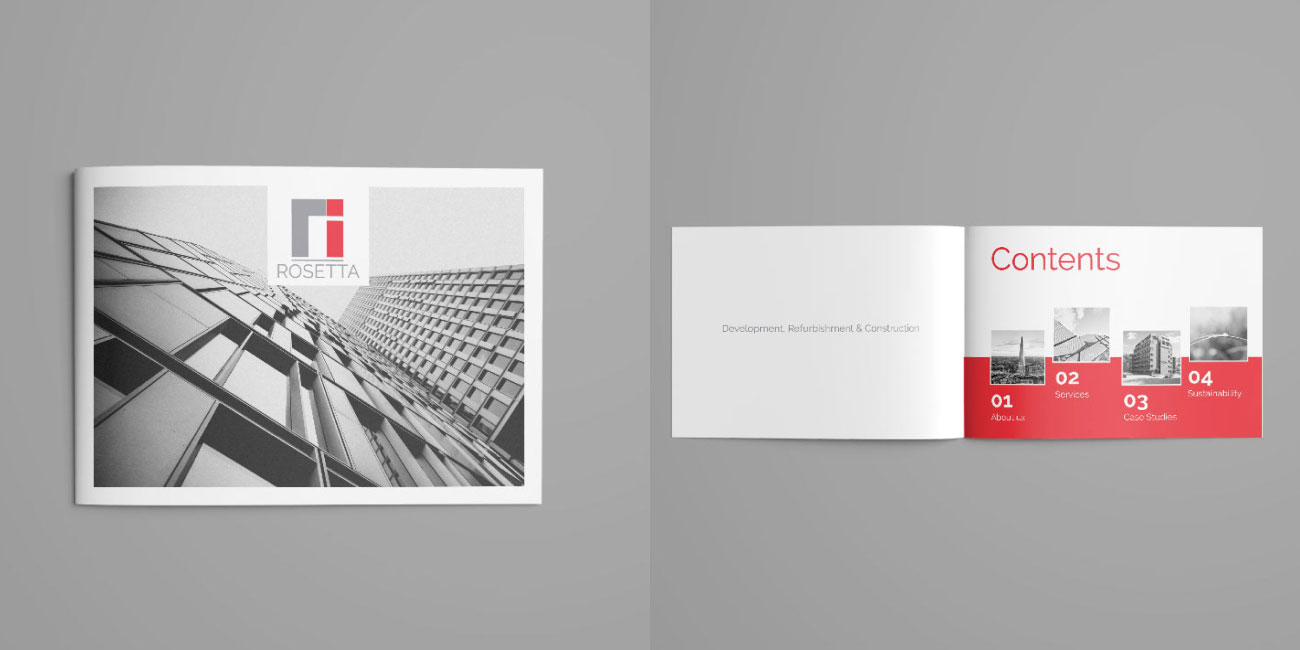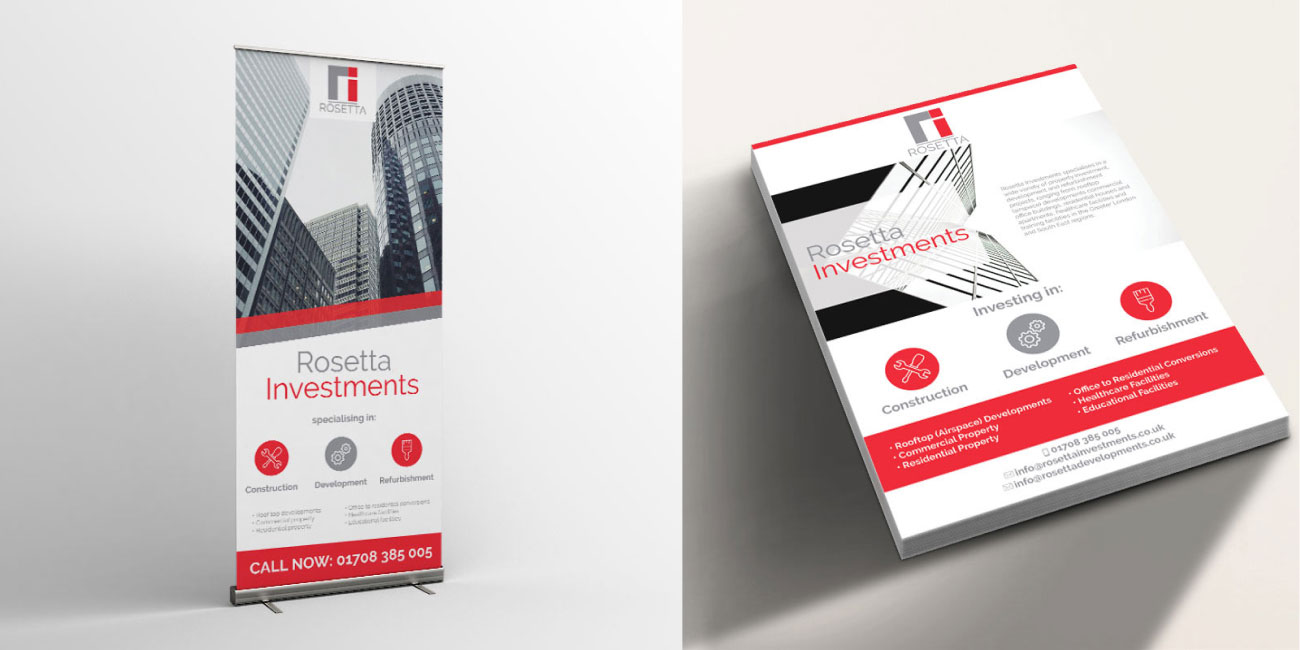 Rosetta Investments
Rosetta Investments specialises in a wide variety of property investment, development and refurbishment projects. My task was to come up with the logo design and brand identity.
The brief was to create a logo that represented the strong foundation and stability, relating to the business itself. The brief for the rest of the brand was to keep it corporate yet contemporary. The client also wanted to incorporate the colour red.
The logo was designed to represent a strong structure and foundation using the brand initials. The monochromatic colours used throughout the brand identity were chosen because it's a timeless colour and the grey shades demonstrate a more formal and sophisticated approach. I used a light sans-serif font to highlight the contemporary and innovative aspect of the brand.
The feedback from the client was very well received. The marketing and print materials were also successfully received during numerous business events. It bought awareness to not only the brand but bought new clients to the business as well.
CLIENT
Rosetta Investments
CATEGORY
Web Design, Marketing, Print, Logo Design