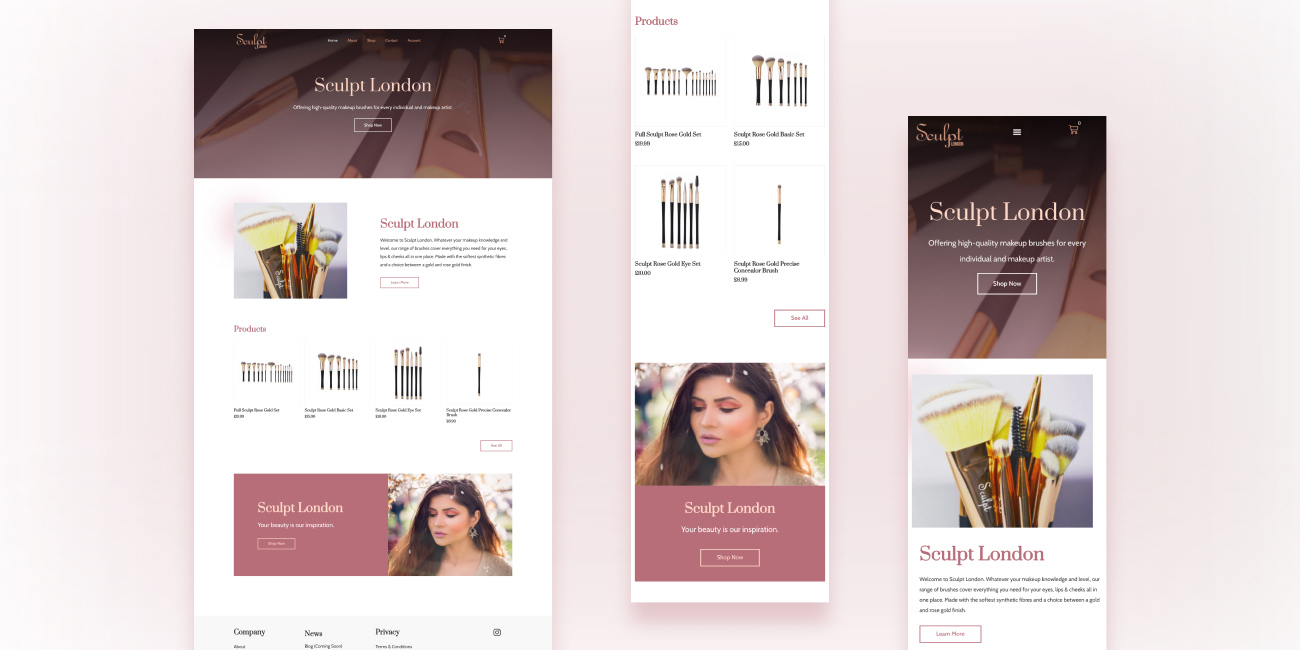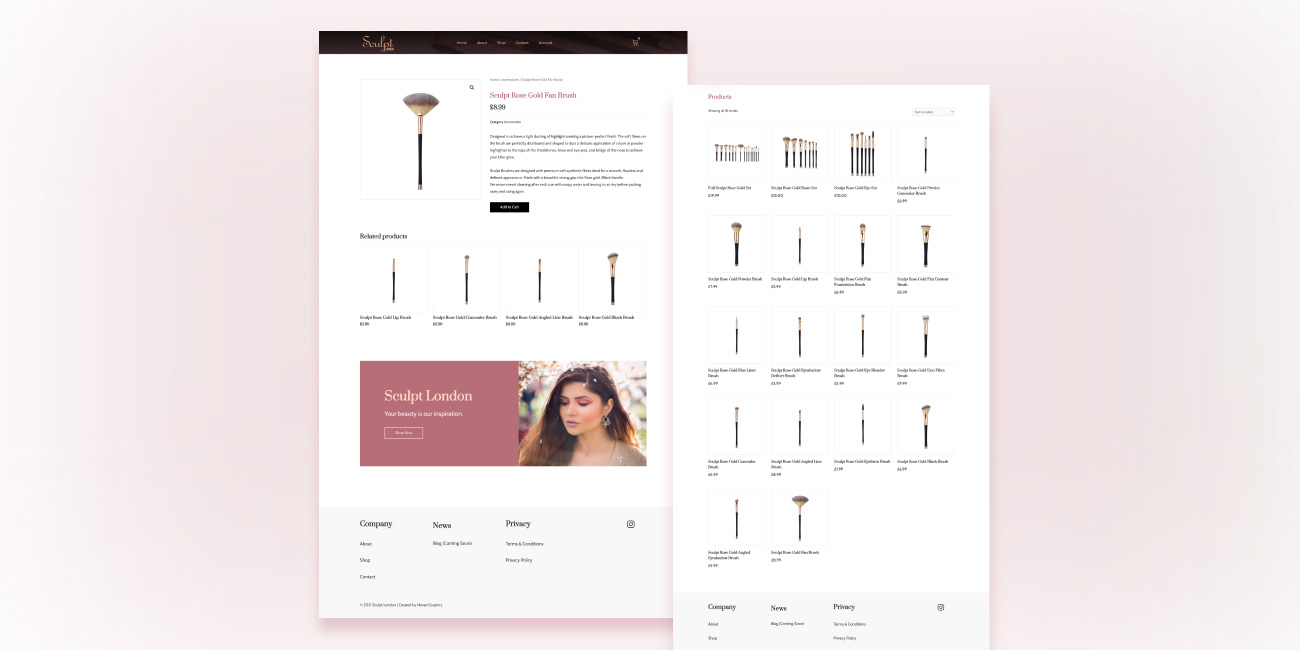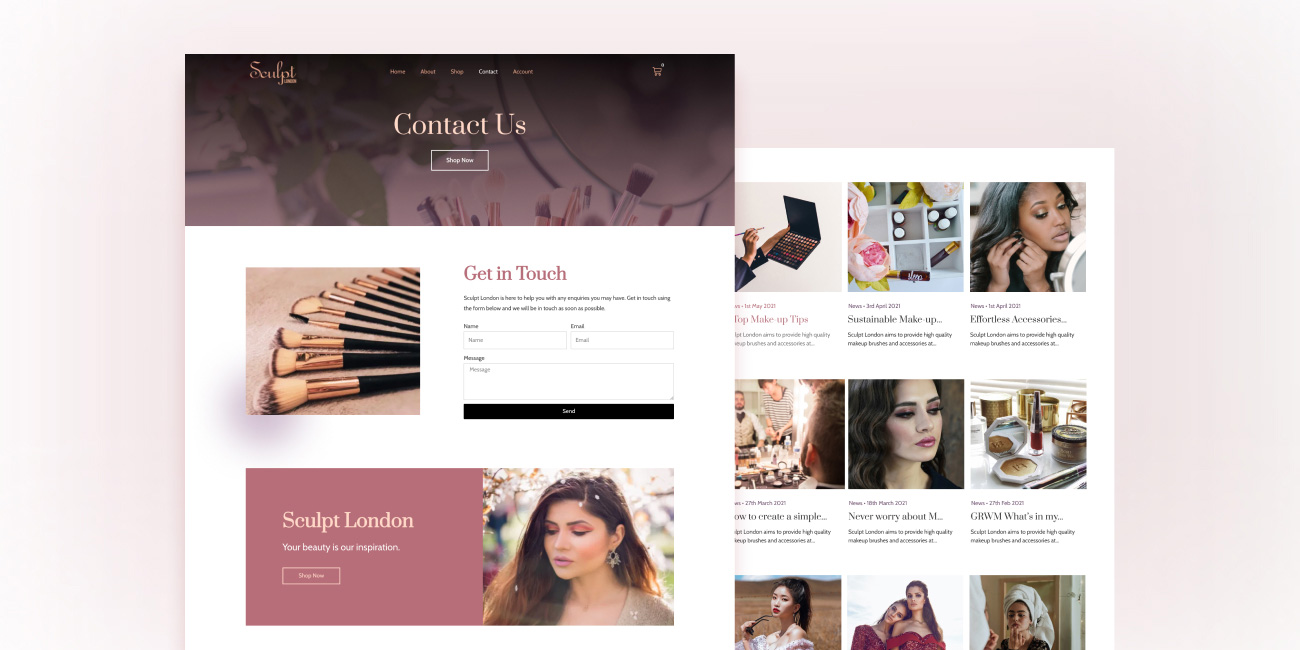 Sculpt London
Sculpt London is a UK based business that provides make-up accessories for make-up artists and individuals. The brief for this project was to design and develop an E-commerce website for customers to buy the accessories and also create a blog section to promote the brand.
The client wanted the website to be easy to navigate for customers and to not be too busy. The logo was already provided so the typography I used was similar in style to keep consistency with the brand. I created a few colour palette options for the client and she wanted to incorporate a rose gold colour to match parts of the products themselves.
The client was extremely grateful and pleased with the final website. Others who have used the site have expressed similar comments. She was happy that it worked well and was easy to use responsively.

PROJECT
Website design & WordPress Development